I am delighted to announce that I will be presenting at the SharePoint Conference North America in Las Vegas on May 21-23 2018!
I am speaking about strategies and practices for integrating you line of business systems with Office 365. This includes the session "INS AND OUTS OF OFFICE 365 -- INTEGRATION STRATEGIES FOR YOUR SYSTEMS" and a post-event workshop "TEAM UP - WORK TOGETHER BY INTEGRATING LOB SYSTEMS IN MICROSOFT TEAMS."
The conference organizers have extended a discount. Use the code SCHAEFLEIN upon registration and receive $50 off the price.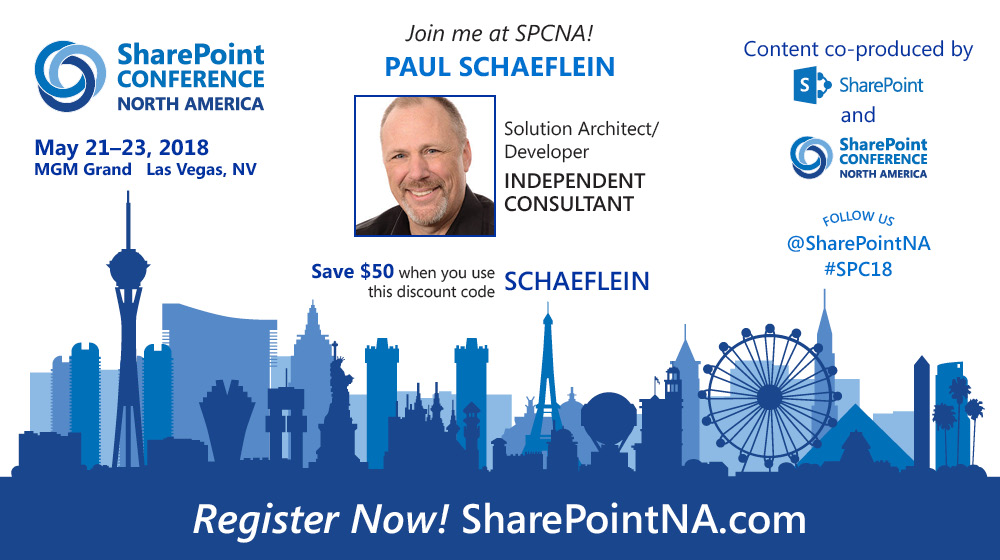 I look forward to seeing you there!